Brazilian Soundscapes out now!
Morild follows up their critically acclaimed debut album «Nordic Landscapes» with the new album named «Brazilian Soundscapes». It includes 10 compositions from Brazil by composers such as Jobim, Gismonti and Caymmi. The music brings out the good Brazilian vibes and offers lovely melodies, groovy rhythms and beautiful harmonies. The two musicians have dug deep, looking beyond the most famous Brazilian treasures (perhaps with the exception of the classic Chega de Saudade), bringing forth some musical gems that are well worth listening to. The listener will be taken on a journey to the homeland of Samba and Bossa Nova.
Dag Einar and Marius have played a lot of Brazilian music together over the past 10 years and this is in many ways a summary of their collaboration. The combination of classical guitar and alto trombone is an unusual one, but Eilertsen and Gundersen have received brilliant feedback for the way they make the instruments sound together. On Brazilian Soundscapes, they have also included Luis Landa-Schreitt on percussion and Karl Erik Horndalsveen on bass on six of the tracks. Adding the additional instruments enriches the music even more and gives the audience a greater variety in their listening experience. Have a fun and enjoyable trip to Brazil.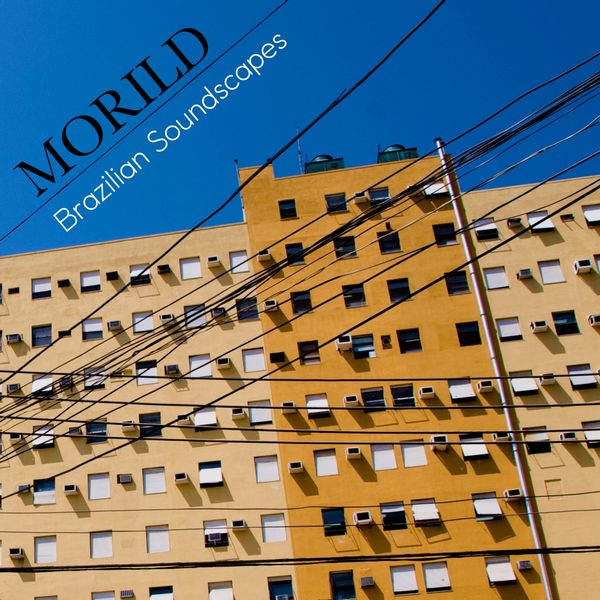 MORILD: two worlds, one voice!
Press quotes about "Nordic landscapes"
"This CD is highly recommended for fans of contemporary North European jazz, the melodic content you seek will be found in these musical tributes to the wide open landscapes of the far north." - Jazz Music Archives, USA
"Insgesamt ein interessantes Jazz-Album mit leichtem Klassik-Ambiente, das frisch, luftig und etwas kühl klingt, was aber gut passt. Wer die Sachen mag, die üblicherweise bei ECM erscheinen, mag auch "Nordic landscapes" von Morild."  - Global Music, Tyskland
"…det låter fantastisk. Med de to første låtene er det som å stige inn i en film noir. Det er melankolsk og stemningsfullt. Videre blir det mer håpefullt og lengtende."  - Ludvig Juvodden, anmelder for Gjengangeren
"…en vakker og lyrisk jazzplate med blikket vendt mot kjent og kjær nordisk natur." - Tønsberg blad
"På Nordic Landscape får de fram en stemning man må tilbake til New Chautauqua med Pat Metheny og Hommage og Heart To Heart med Palle Mikkelborg og Niels Henning Ørsted Pedersen for å finne maken til."  - musikkopplevelsen.no
"Both musicians are gifted composers whose innate compositional skills are the focus of this extraordinary recording. (…) The performances are immaculately recorded and mastered in the lush recording process associated with Scandinavian recordings."  -minor7th.com USA